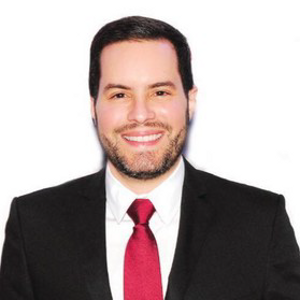 Associate Professor, Department of Medicine &
Department of Microbiology & Zoology, School of Medicine University of Puerto Rico Medical Sciences Campus, San Juan, PR.
Email: humberto.guiot@upr.edu
Complete list of publications: https://www.ncbi.nlm.nih.gov/pubmed/?term=Guiot+HM
Dr. Guiot is co-founder, investigator, and clinician at the University of Puerto Rico Anal Neoplasia Clinic, specializing in diagnosis and treatment of HPV-related anal conditions in men and women. Dr. Guiot completed his training in internal medicine and his fellowship in infectious diseases at the University of Puerto Rico School of Medicine. He has been involved in the field of HPV-related anal conditions and has received specialized training in the diagnosis and treatment of these conditions since 2011. He received the Certificate of Proficiency in High Resolution Anoscopy and Certificate of Treatment of High-Grade Anal Neoplasia by the AIDS Malignancy Consortium (AMC). He is currently the only clinician in Puerto Rico providing office-based treatment of high-grade anal neoplasia and condyloma using the Hyfrecator. In addition to providing service and doing research in the Anal Neoplasia Clinic, he serves as key clinical faculty in the Infectious Diseases Fellowship Program in the University of Puerto Rico, as Vice-Chair of Undergraduate Medical Education at the Department of Medicine, and as Acting Associate Dean for Academic Affairs in the University of Puerto Rico School of Medicine. Among several active research projects, he is a researcher at the Puerto Rico site of the NCI funded AIDS Malignancy Consortium (2UM1CA121947-09) and of the ANCHOR: Anal Cancer/ HSIL Outcomes Research Study (U01CA121947).