Application Deadline:
January 19, 2024 (11:59 pm AST)
Program Overview
Research being performed in Puerto Rico provides an opportunity to advance knowledge of cancer risk, and cancer prevention and control among Hispanic and non-Hispanic populations in the United States (US).
The Cancer Prevention and Control (CAPAC) Research Training Program at the Division of Cancer Control and Population Sciences of the University of Puerto Rico Comprehensive Cancer Center (UPRCCC) aims to increase the pool of master's degree graduates and other health professionals to pursue a doctoral degree and/or a career in cancer prevention and control research with a focus on Hispanic health and health disparities. The long-term goal of this Program is to contribute to the development of the next generation of successful cancer control researchers with a cultural sensitivity to the Hispanic population.
The program will recruit participants from all racial/ethnic groups and cultural backgrounds to participate in a hands-on research experience in a Hispanic population and cultural environment. Participants will be matched to a mentor based on their research interest in basic, clinical, and population-based research.

Overall, 25 participants will be recruited every year to the program. This 10-week full-time research experience will be scheduled for every summer; activities will include their participation in a research project and complementary educational and professional skill building activities. Upon application and evaluation of the request, the program will support 6 trainees to extend their research experience for up to 15 weeks.The official languages of the program will be English and Spanish.
Timeline
Requirements For Applicants
Successful applicants must comply with the following requirements:
Master level graduate students (from public health or biomedical sciences programs),* Health professional students (i.e. Medicine [MD], Dental Medicine [DMD], Pharmacy [Msc or PharmD], Nursing [MSN or DNP], etc.),* OR persons that have recently graduated from any of these programs (within the past 12 months).


≥ 2.8 grade point average


Two letters of recommendation


Research experience preferred


Excellent written and communication skills in English


Basic knowledge of Spanish language is highly recommended


US citizen or US permanent resident


*Students must have completed 1st year of graduate studies by the start of the CAPAC program. Current doctoral students (for example, PhD or DrPH) or those already accepted into doctoral programs (for example, PhD or DrPH) will not be eligible..
Application Deadline:
January 19, 2024 (11:59 pm AST)
Apply to the 2024 CAPAC Research Training Program by clicking the "CAPAC Information and Application" button below. Applications will be submitted electronically. Faxed/mailed application will not be accepted


For more information, contact CAPAC staff members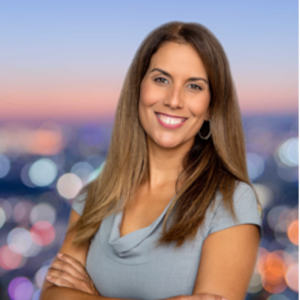 Dr. Ana Patricia Ortiz
Program Director
Email: ana.ortiz7@upr.edu
787-772-8300 ext. 1204
Dr. Guillermo Tortolero-Luna
Associate Director
Email: guillermo.tortolero@upr.edu
787-772-8300 ext. 1207
Dr. Marievelisse Soto-Salgado
Assistant Director
Email: marievelisse.soto1@upr.edu
787-772-8300 ext. 1121
Camila Elías Arroyo, BSA, MPH
CAPAC Coordinator
Email: capac@cccupr.org
787-772-8300 ext. 1421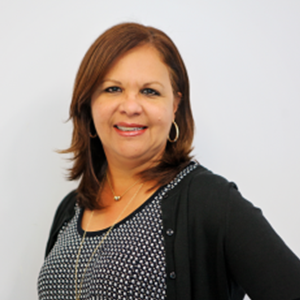 Prof. Mirza Rivera
Research Evaluator
Email: mirza.rivera@upr.edu
787-772-8300 ext. 1138
News and Publications
Funding
Cancer Prevention and Control Research Training Program (CAPAC) is led by Dr. Ana Patricia Ortiz and Dr. Guillermo Tortolero-Luna, of the University of Puerto Rico Comprehensive Cancer Center (UPRCCC), San Juan, Puerto Rico, with support from the National Cancer Institute (NCI) grant (5R25CA240120-05).