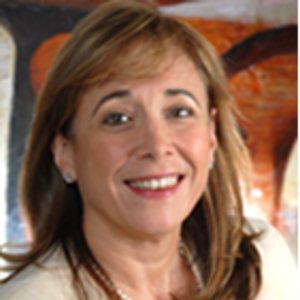 Professor and Chair
Department of Obstetrics and Gynecology
School of Medicine
University of Puerto Rico Medical Sciences Campus
San Juan, PR.
Email: share.umpierre@upr.edu
Complete list of publications: https://www.ncbi.nlm.nih.gov/pubmed/?term=umpierre+s
Dr. Umpierre is a gynecologic oncologist with more than 20 years of clinical experience in gynecologic malignancies in the Hispanic population of Puerto Rico. During this time, she has participated in multiple clinical trials and has been able to mentor undergraduate, graduate and medical students in the field of gynecology oncology, as well as medical residents and fellows. Her research endeavors have focused in malignancies that primarily affect Hispanic women and other populations, with emphasis in cervical, endometrial and pre-invasive disease. In addition, genetic manifestation of disease, hereditary syndromes and the differences in care between the Hispanic/Puerto Rican population in the island and the mainland are areas of active evaluation and intellectual interest for her. She is a Co-PI in the NCI Community Oncology Research program (NCORP) in the area of Gynecologic Oncology and has been named Clinical Division Chief of Gynecologic Oncology in the University of Puerto Rico Comprehensive Cancer Center. She is also currently participating in two clinical trials related to human papillomavirus (HPV). In addition, she is an investigator in a study elucidating the impact of hurricanes Irma and Maria on gynecologic oncology care in Puerto Rico (1R21CA239457-01) and of U54 grant focused on the prevention of HPV-related cancers in HIV+ populations in Latin America and the Caribbean (1U54CA242646-01).