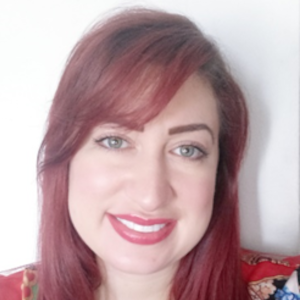 Assistant Professor
San Juan Bautista School of Medicine (SJBSM)
Chair: Biochemistry & Pharmacology Department
Coordinator: Biochemistry & Genetics in Medicine Course
Researcher: Delgado's Drug Design & Delivery (4D) Laboratory
Complete list of publications: https://orcid.org/0000-0002-0686-7145
Dr. Yamixa Delgado-Reyes obtained a B.Sc. in Industrial Chemistry from UPR-Humacao, a Ph.D. in Biology with expertise in Biochemistry and Biotechnology from the Intercampus Biology Graduate Program of the UPR-RP & RCM, and a postdoctoral experience in Bioinorganic Chemistry from the UPR-RP. Dr. Delgado is currently an Assistant Professor and Chair of the Department of Biochemistry and Pharmacology of the San Juan Bautista School of Medicine in Caguas Puerto Rico. In SJBSM, she is one of the pioneers involved in biomedical research and developing a biomedical research initiative mentoring and training nursing undergraduate students. Her research laboratory (4D Lab) at the SJB-Core Lab facility is focused on developing smart and synergistic preventive and therapeutic approaches which ultimately will contribute to a more rational application in lung carcinoma. Dr. Delgado has vast research experience working in projects focused on molecular modeling of proteins, protein-based drug delivery systems nanoparticles for cancer and epilepsy therapy, studying iron chelators as anticancer complexes, and understanding the preventive and therapeutic potential of phytonutrients and phytochemicals in lung carcinoma. During her career, she earned several prestigious fellowships from NASA Space Grant Consortium (NASA-PRSGC), National Institute of Health (NIH), and National Science Foundation (NSF). Now she is currently sponsored by the Sloan Scholars Mentoring Network, PR-INBRE Pilot Project Program, Fundación Intellectus and Hispanic Alliance for Clinical and Translational Research Pilot Project Program. She is also actively involved in collaborative research with different investigators in PR (UPR System and Universidad Central del Caribe) and USA (Sanford Health).