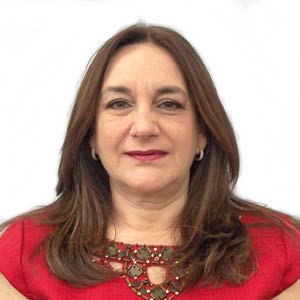 Professor, Department of Obstetrics and Gynecology, School of Medicine, University of Puerto Rico, Medical Sciences Campus, San Juan, PR.
Email: josefina.romaguera@upr.edu
Complete list of publications: http://www.ncbi.nlm.nih.gov/sites/myncbi/1duHV-nkifl5N/bibliography/40495371/public/?sort=date&direction=ascending
Dr. Romaguera is a full time faculty member in Obstetrics and Gynecology with more than 30 years' experience in research and mentor for undergraduate and medical students, residents and PhD candidates as well as PhD and MD junior faculty. She has been a faculty and researcher at the University of Puerto Rico since 1984, at the Department of Obstetrics and Gynecology, of the School of Medicine. During this time, she has been able to teach graduate courses in Obstetrics and Gynecology, Health Disparities and Women's Health and has been able to mentor more than 300 undergraduates, graduate and medical students in their research related to women's health and gynecological cancer prevention and control. In addition, she has actively participated as mentor in the NIH funded R25 program entitled Master in Translational Research at the Medical Sciences Campus for the last two cycles. Her clinical experience and personal commitment to help improve health disparities, has led her to be actively involved in research, with a special interest in Human Papilloma Virus (HPV) related conditions, especially in the area of gynecologic conditions. Her research interests include gynecologic cancers, HPV, and HPV vaccination. At present, Dr. Romaguera was involved in research projects related to the role of HPV biomarkers for measuring disease progression and the role of microbiota in the progression of HPV cervical pathology, among others. In addition, she is actively involved in studies related to myomatous uterus, endometriosis, Polycystic Ovarian Syndrome (PCO), and preventive measurement using education as a tool for promoting vaccination and healthy lifestyles.