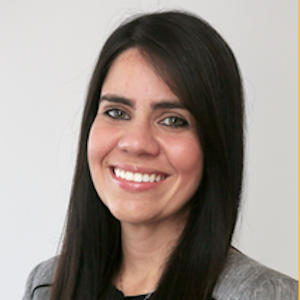 Public Health Program. Ponce Health Sciences University,
Email: mmarzan@psm.edu
Dr. Melissa Marzán obtained her bachelor's degree in anthropology from the University of Puerto Rico (UPR), Río Piedras Campus. She has a master's degree in public health with a specialty in epidemiology from the UPR Medical Sciences Campus and a doctorate in the same specialty from Ponce Health Sciences University. She completed her post-doctoral training in HIV prevention and implementation science in partnership with Northwestern University and the UPR Medical Sciences Campus. She is currently an assistant professor at the Public Health Program at Ponce Health Sciences University. She is Certified in Public Health (CPH) by the National Board of Public Health Examiners. She has worked as an epidemiologist for the HIV Surveillance Office at the Puerto Rico Department of Health and for the Centers for Disease Prevention (CDC)- Quarantine Station in Puerto Rico. Her research areas include: social stigma, HIV / AIDS prevention, infectious disease epidemiology, and social epidemiology. Currently, her research work is focus on HIV Prevention and HPV Prevention among Young Latino Men who have Sex with Men (YLMSM) in Puerto Rico.
(Oct 16, 2020)