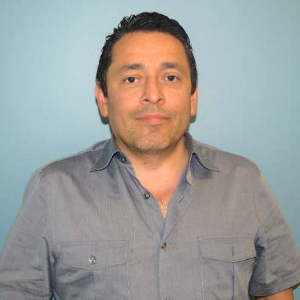 Assistant Professor, Department of Biochemistry
School of Medicine, University of Puerto Rico Medical Sciences Campus, San Juan, PR &
Investigator, Division of Cancer Biology, University of Puerto Rico Comprehensive Cancer Center, San Juan, PR.
Email: pablo.vivas@upr.edu
Complete list of publications: http://www.ncbi.nlm.nih.gov/pubmed/?term=vivas-mejia
Dr. Vivas is highly trained biochemist and cancer biologist whose research focuses on the mechanisms of cancer growth and proliferation, and specifically how ovarian cancer cells become resistant to chemotherapy. His ultimate goal is to stablish an ovarian cancer research program in Puerto Rico that encompass basic and translational research, community, and education of the new generation of cancer researchers. His research purpose is to design and test novel small-interference RNA (RNAi)-and microRNA-based therapies for advanced and drug-resistant ovarian cancer patients. Over his career he has developed cancer-focused cellular and molecular biology expertise as well as experience with the use of cancer mouse models for therapeutic purposes. During the past nine years at the University of Puerto Rico Medical Sciences Campus and in the Comprehensive Cancer Center in particular, he has successfully led and implemented a laboratory focused on cancer biology and ovarian cancer as reflected by my publication record and the trained students. His laboratory uses several biochemical and molecular approaches, and cutting edge technologies to identify and targeting ovarian cancer promoting signaling molecules. For example, his research group published that the oncogene c-MYC is a plausible target for cisplatin resistant ovarian cancer patients. They also showed that the c-JNK1/c-Jun./micro-RNA-21 pathway is upregulated in cisplatin resistant ovarian cancer cells. More recently, they published that the Mir-21 "passenger" strand contributes to the cisplatin resistance of ovarian cancer cells through the targeting of the RNA Binding Protein with Multiple Splicing (RBPMS).