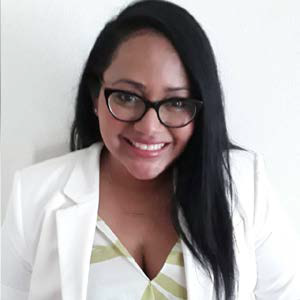 Investigator, Division of Cancer Control and Population Sciences, University of Puerto Rico Comprehensive Cancer Center & Professor, Department of Health Services Administration, Graduate School of Public Health, University of Puerto Rico Medical Sciences Campus, San Juan, PR.
Email: vivian.colon@upr.edu
Complete list of publications: https://www.ncbi.nlm.nih.gov/sites/myncbi/1Lie9NS_cbWAM/bibliography/52808236/public/?sort=date&direction=ascending
Dr. Vivian Colón-López is an Investigator at the Puerto Rico Comprehensive Cancer Center (PRCCC) and a Professor at the University of Puerto Rico, Graduate School of Public Health. She received her MPH in Epidemiological Sciences from the University of Puerto Rico, Medical Sciences Campus and her Ph.D in Epidemiology from the University of Michigan, Ann Arbor. Her dissertation studied the impact of migration on cardiovascular health, leading to further her interest in the area of social epidemiology. Her current research investigates the relationship between infectious and chronic diseases, particularly Human papillomavirus (HPV) and HPV-related cancers, and cancer prevention and control among vulnerable and underserved populations. Dr. Colón-Lopez is the Co-Leader of several NIH funded projects: The Puerto Rico Cancer Control Community Outreach Project (PR CCCOP), along with Maria E. Fernandez (UT-Houston), leads the way in Community Based Research and Behavioral Research in Colorectal Cancer with the Educational Program !Salud! por la Vida. In addition she is the Director of the Data Analysis and Publication Core [DAPuC website], the PI of the R01 the Implementation of the HPV-school entry policy in Puerto Rico (2018-2024) and Co-PI of a two-year study which evaluate the impact of Hurricane Irma and Maria on Cancer Care.